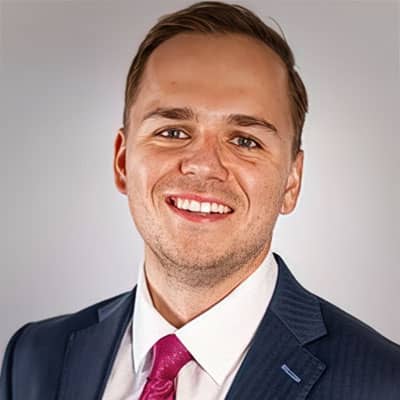 602.252.5155
480.455.7660
nick@demenna.com

Legislative Director
---
Before joining DeMenna Public Affairs, Nick served as the Arizona State Senate Research Intern for the Health and Human Services Committee. In his role with the Health & Human Services Committee, Nick analyzed proposed legislation, crafted bill summaries, and presented his research in committee and caucus.
In college, Nick worked as a bilingual insurance agent before working as a medical scribe for three different HonorHealth emergency rooms. As a medical scribe for three years, Nick documented nearly 7,000 medical records for over 50 different providers to ensure that the physician charts met proper billing. In that role, Nick learned that he was more interested in the policy side of health care than being a practitioner. 
From 2011 to 2013, Nick lived in Mexico City as an LDS missionary, and speaks fluent Spanish. After his mission, he returned to Arizona and attended Arizona State University where he graduated in 2017 with a degree in Global Health.
Nick is proud to have been born and raised in Mesa, Arizona. Currently, he is the vice-chair of the Mesa Museum and Culture Advisory Board where he works with other volunteers to advise City Council on policies relating to arts and cultural facilities and services. He also volunteers on the Valley Leadership Environmental Sustainability Impact Team.